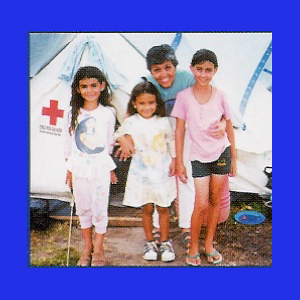 Julie Guevara
Eastern Washington University and the University of Southern Mississippi each offer short-term elective courses in international social development. These courses are held each spring in Ocho Rios, Jamaica. The format is similar to that of many other international courses: tours and lectures at agencies, and exploration of the area's cultural resources. Often, study abroad programs are criticized as only bringing benefits to the participating students, and not bringing resources into the developing countries they visit. One unique feature of the EWU/USM courses, however, involves the extent to which the course design incorporates ongoing, reciprocal relationships between Jamaican social service agencies and the participating universities.
One aspect of these mutually beneficial relationships involves service learning. Each enrolled student brings approximately 80 pounds of donations to Jamaica. Donations include medical supplies, school supplies, clothing, shoes, and personal care items. These much-needed items are distributed to a variety of Jamaican agencies: orphanages, hospitals, mental institutions, schools, and group homes for disabled children. Also, students perform a day of service at Windsor Girls Home, an orphanage for 12-18 year old girls in St. Ann's Bay, Jamaica. This service usually involves painting or making other physical improvements to the facility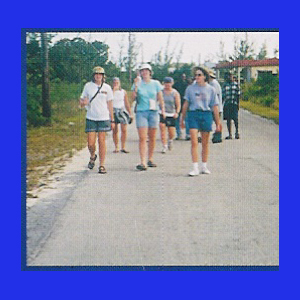 International Students
Perhaps more importantly, an educational exchange between the US and Jamaica has emerged as a facet of the study abroad programs described above. Through community donations, course fees, and private contributions, EWU's School of Social Work has established the Jamaican Development Fund. The goal of this fund is to provide financial assistance to Jamaican students coming to EWU to complete their undergraduate or graduate social work degrees. In order to receive aid, students must pledge to return to work in Jamaica after completing their degree. Substantial assistance has been provided to Eunice Scott-Shaw, the assistant director of Windsor Girls Home, who is currently completing the first year of her MSW at EWU.
Like many developing countries, professionally-trained social workers are in high demand in Jamaica. Ms Scott-Shaw relates that her professional social work training will greatly benefit her agency: "I will be more effective in advocating for Jamaican children who are in custody, and will be able to help in training our institution workers to provide better care for these children." She will continue to work in public child welfare after returning to Jamaica.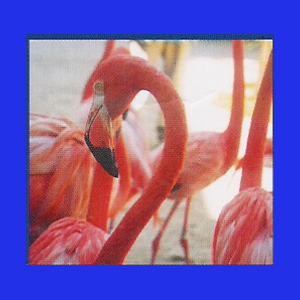 Flamingos
Ms Scott-Shaw's participation in EWU's social work program has also provided unintended benefits to the other students in the program and to the EWU community. She has delivered public lectures in Eastern Washington on a variety of issues related to Jamaican culture and policies. Her presence has helped many on campus achieve a better understanding of the issues involved in social service delivery in developing countries. Sponsored partnerships with African American Education and Women's Studies have helped provide small stipends for Ms Scott-Shaw's on-campus lectures. Ms Scott-Shaw is slated to meet with a group of Washington child welfare workers and trainees in April to facilitate a discussion on child welfare policies in Jamaica and the United States.
One issue, or difficulty, related to maintaining mutually beneficial relationships with agency partners in international social work courses is that it is a time-consuming process for faculty. Using technology can help make interactions more convenient, but does not substitute for direct, personal contact.
Building and sustaining programs, rather than conducting international "tours," has meaningful, positive results. The rewards, for agencies in two-thirds world countries and for students and faculty in United States universities, are lasting and far-reaching.