WELCOME TO RENO
Wherever there is a remote chance, somebody will take it. Wherever there is a risk, somebody will risk it. Wherever there is a way to win, somebody will attempt it. In Nevada you can bet on it. The discovery of the Comstock Lode in 1859 brought a flood of would-be gold miners to the area. Tahoe became the center of a lively commerce for the wood needed to supply the mines, the new boomtowns, and the railroad. Today the region remains one of the last frontiers and continues to offer a sense of adventure.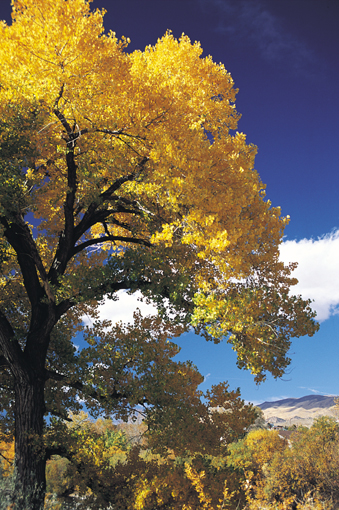 Fall Foliage in Reno
Reno is located on the eastern side of the majestic Sierra Nevada Mountains. From the casinos to its unprecedented natural surroundings, Reno is a city rich in both tradition and exciting entertainment.
Forty-five minutes from world-famous Lake Tahoe, the Reno-Sparks community is surrounded by natural beauty and limitless recreational opportunities. The Reno-Sparks-Lake Tahoe region has over 18 world-class ski resorts, many just a short 45 minutes from downtown, and 40-plus golf courses. World-class fishing, hiking, biking, and numerous other outdoor activities abound. The area also boasts 60 gaming locations with excellent entertainment and restaurants, the National Bowling Stadium, the National Automobile Museum, and the historic boomtown of Virginia City.
High-peaked mountains surround the region in every direction. The geography ranges from high desert hills to valleys covered with deciduous and evergreen trees. The Truckee River flows casually through the heart of the city, winding its way through an eclectic mixture of stately manors, quaint churches, sleek high rises, city parks, and casinos. Shopping malls and new residential developments canvas the city limits and are nestled against mountains that offer endless outdoor recreation, and cradle the magnificent Lake Tahoe.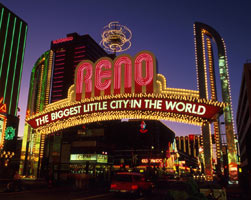 Reno, the Biggest Little City in the World
Calling itself "The Biggest Little City In The World", Reno offers an extraordinary mix of history and culture, world-class ski and golf resorts, 24-hour gaming and entertainment, a mild climate with four distinct seasons, a healthy, diverse economy, and an enduring sense of community spirit.
Click here to go to the website for the Conference and to download registration, hotel, equipment, and volunteer forms: